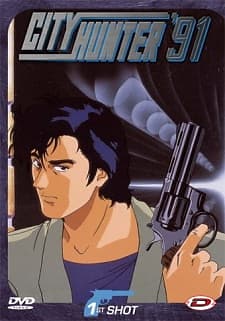 Add to My List
* Your list is public by default.
Status:
WatchingCompletedOn-HoldDroppedPlan to Watch
Eps Seen:
/

13

Your Score:
Select(10) Masterpiece(9) Great(8) Very Good(7) Good(6) Fine(5) Average(4) Bad(3) Very Bad(2) Horrible(1) Appalling

Add Detailed Info
Add to Favorites
Alternative Titles
Information
Aired:
Apr 28, 1991 to Oct 10, 1991
Producers:
None found, add some
Licensors:
Discotek Media
Genres:
ActionAction, ComedyComedy, MysteryMystery, ShounenShounen
Duration:
23 min. per ep.
Rating:
PG-13 – Teens 13 or older
Statistics
Score:
7.79
1
(scored by 54555,455 users)
1
indicates a weighted score.

Ranked:
#848
2
2
based on the top anime page. Please note that 'Not yet aired' and 'R18+' titles are excluded.